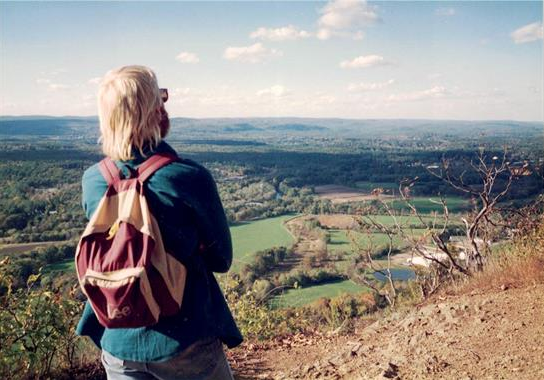 Friends,
I am sorry to tell you of the passing of John McNeely, one of the pioneers of Connecticut conservation, on January 11 in Norcross, Georgia. He was 67 years old.
John was the first land steward and acquisitionist of the Weantinoge Heritage Land Trust, the largest land trust in CT and one of the largest private landowners in the state, and worked with the trust from shortly after its founding in Alice McAllister's kitchen in New Milford in 1965 until he retired as a board member in 2005. He was directly involved with the preservation of thousands of acres in many towns in Northwestern Connecticut. He was also the source of many entries in the DEEP Natural Diversity Database, early record tree databases, and the discoverer of a significant Native American summer village site along the Still River in New Milford. After leaving Weantinoge, John retired to Sorrento, Maine on the north coast of Frenchman's Bay. He thence eventually made his way to his family's land in Georgia, where he eventually passed away. His ashes were scattered in the Joyce Kilmer Memorial Forest in Nantahala National Forest in North Carolina. He was a mountain boy to the very end.
John is most well known nationally for his long-time relationship with Veedor, the only Andean condor ever to be allowed by the USFWS to be in private care. John and Veedor traveled around the country as advocates of avian conservation. He was a nationally known falconer, hawk trainer, master birder, and and an accomplished botanist, almost all self-taught.  He was a general aviation pilot of impressive skill (I know this from direct experience) and a competition hang glider pilot known for his ability to tease the most subtle lift out of nearly calm air. He was also a remarkable filmmaker who captured the essence of raptors in flight by flying among them in hang gliders and helmets outfitted with 16mm cine cameras. John himself was the subject of a 1980 documentary by Hugh Morton called "The Hawk and John McNeely", described as such: "John McNeely, a naturalist from Grandfather Mountain, trains a red-tailed hawk in the sport of falconry and hang gliding. Then the film, for the first time ever to this degree, shows man satisfying his age-old dream to fly with the birds." It is a remarkable film that resides today in the archives of the University of North Carolina. A later incident aloft during such work led to a dramatic mid-air crash at altitude that left John with chronic pain for the rest of his life. Yet this did nothing to stop him from caring for his birds and pushing Weantinoge ahead in the years when land trusts were quite rare.
John was in demand as a tropical birding guide and for many years, typically during northern hemisphere winters, he would travel to Cuba, Central America, and South America and lead trips into the jungles. Which are the places of nightmares to your writer who dreams of the boreal forest. His trips were always filled as soon as they were announced. He was one of the first Americans allowed into Cuba to do bird work back when US-Cuba relationships were quite more sour than today. His cabin was filled (or better, strewn) with correspondence from clients and researchers of such diversity that I could never find a way to organize it (one of the rainy day projects he gave me when I worked for him).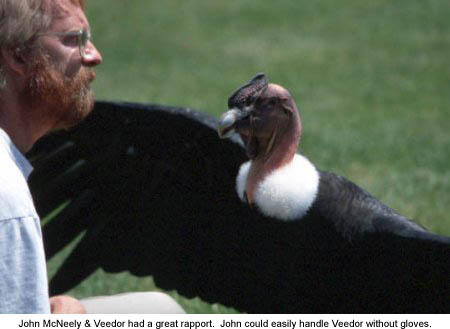 Encroachments (damage to land trust lands) were John's demon in life. Whenever we discovered something amiss, John got the red mist. His need to defend what he dedicated his life to nurturing was overwhelming. Let's just say that you did not want to be the encroacher. I quickly learned that one of my main tasks in encroachment was to get John out of there ASAP or else there would be fireworks, something very rare in such a gentle man. He caught on to what I was doing and would make me do things like map every cut stem in a clearing encroachment as punishment. In one case on North Spectacle Pond in Kent, I precision-mapped over 2,000 black gum (Nyssa sylvatica) stems in a grid in a wetland. For weeks. John was teaching me exactly why he was upset. I learned my lesson and I have been a bulldog, sans fireworks, about encroachments ever since.
John was naturally inquisitive and never did anything strictly as procedure. He would not have been happy in today's national land trust accreditation-focused world. His focus was deeply on the land much to the exclusion of all else. I was his sidekick in the wild-west days of land protection and when we closed on a new preserve, the work of exploration would begin and we would learn everything we could about the place. No rapid baseline reports, no knock-it-out management plans. We knew the stands, the birds, the predators, the walls, the soils, the seeps, the charcoal pits, and often the tallest tree. Everything got the research it deserved but documentation was tertiary because we weren't doing it to create reports – we were learning it to understand the place as the basis for our caring for it. A lot of my early role was to document John's work but even then, rarely would he release the final reports. They would just disappear into the tumbleweeds of his cabin. I remember simultaneously marveling and sighing at the amount of verbiage he crammed onto the side of a paper grocery bag. But we knew a lot about a lot of places and wildlife. From John, I learned more about five-lined skinks, timber rattlers, copperheads, and mole salamanders than most herp grad students learn in their programs. He taught me how to trap and release bog turtles when today that could put you in prison. He also taught me how to pull poacher's traps of all sorts without getting maimed. It was all pretty remarkable.
As I previously mentioned, John found a native village site on the Still River in southern New Milford, and engaged the archaeologists from the native studies center in Washington, CT to do a dig at the site. During our botanical survey, John found Great Saint Johnswort, an endangered plant, adjacent to the site. Something about the plant and its location relative to the river and the ruins triggered his curiosity, and he sent me down to the Klein library at Yale to do some research. Well sure enough, there in the Iroquois Pharmacopeia was GSJW listed as a plant kept in cultivation for wound treatment. The plant is endemic to the Saint John's River in northern Maine and was traded among natives as a medicinal plant. So there we were, standing among the living descendants of a crop kept by the inhabitants of the preserve from 600 years BP, knowing this only because some curious itch happened in John's mind. Again, remarkable.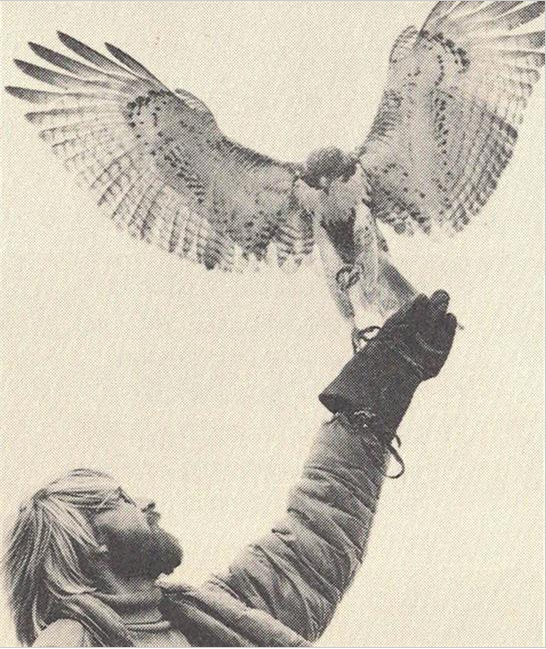 Some of the best days of my life were spent sitting on the porch swing of his Appalachian cabin at the foot of Red Mountain in White Hollow in Sharon talking about the preserves and ecology and philosophy and listening to his stories as the sun set and the shadows enveloped us and Veedor entertained himself in his nearby flight cage. Sometimes John would drag out his projectors and we'd watch films and slideshows on the side of his barn. Afflicted with chronic Lyme Disease back when no one knew that it was a major problem, he was a big fan of Ecuadorean doxycycline and kind Northern California bud and living proof that Avon Skin-So-Soft is not an effective tick repellent. He loved clove cigarettes and fine spirits and Calvin and Hobbes and mini-vans with condor cages. He was a terrible cook but nobody's perfect and everything that Veedor ate was decayed so it really didn't matter.
During the years I knew him, John was unmarried but not for a lack of opportunity. His true love was Elisa Scholsohn who was the anchor he needed, a lovely and creative girl who knew John better than the rest of us. She lived in the cabin for a year, earning hero status for that if nothing else. They eventually split because of John and I remember him turning even more deeply inward afterward. But life went on. He had a few relationships later but the ladies never wanted to be at the cabin because they didn't want to live with the wild field mice with whom he intimately lived.
In combination with his knowledge of the natural world and his zeal to defend the land, John's willingness to live primitively has always made me equate him in my mind with Muir. He was a helluva character, altruistic to his core, and just a damn good man.
John was loved by everyone, but particularly loved by Weantinoge's land donors and board members and Veedor's cadre of volunteer assistants, and me. He gave me my start in the business back when I was a grad student in the 1990s and we worked together, sometimes seven days a week, for many years. Along with Tom McGowan, Weantinoge's long-time and now-retired executive director, and great boards of directors, we were an unstoppable force. Although both John and Tom were quiet and modest men, I always felt that I was working in the shadows of giants in conservation. The work came quite naturally to them. The size and scale of Weantinoge's land catalog and its growth during those years is eternal proof that this was true. In our last conversation, John told me that he was proud that Weantinoge is where it is today and marveled that there is now an attorney serving as full-time executive director along with a big full-time staff. "It really all came together, didn't it, Harry?"
John McNeely is the archetype of the effective conservationist: dedicated, brilliant, outraged, selfless, modest, stubborn, and kind.
I wanted to share this with you, my brothers and sisters in conservation, because John was such a pioneer in our work and in our culture and he deserves a proper tribute.
[A tear falls to the floor]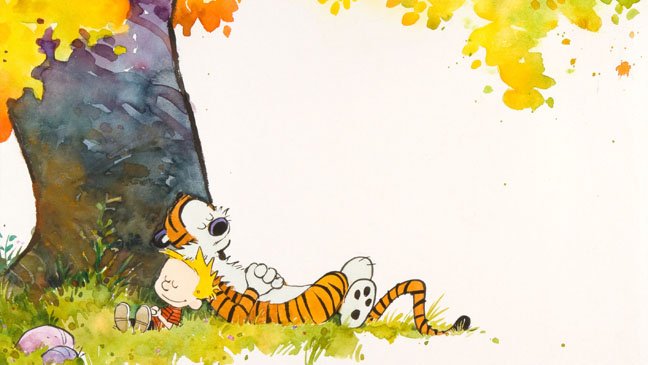 1.16.2018
Here is a memorial essay written by John's family, containing many elements of his life that I never knew. He was such a humble and unassuming man of great accomplishment.
*
John Wayne McNeely passed away in Norcross, Georgia on Thursday, January 11, 2018. John was born August 26, 1950 in Dayton, Ohio to James Bernard and Anna Louise (Hargrove) McNeely. He attended schools in Dayton, graduating from Beavercreek High School in 1968. John was a nationally renowned naturalist, filmmaker, falconer, master birder, and conservationist whose life's work left the world a better place.
As a youth, John enjoyed being outdoors – hiking, camping, and canoeing. His passion for nature and conservation was piqued during high school from working at Aullwood Audubon Center, and from researching the pollution of Little Beaver Creek near his home for a school science project. John's project won the Ohio Junior Academy of Sciences award at the Ohio State Fair, but more importantly, garnered public awareness of the problem. As a result of his research, John was offered a position as an education assistant for the Greene Soil and Water Conservation District the summer after graduating from high school.
In 1972, John received a BS with honors from the School of Natural Resources at Ohio State University, where he was president of the Earth Day Society, and served with Senator John Glenn on the Governor's Task Force on Environmental Quality.
John was a naturalist at Assateague Island Natural Seashore (1971-72), Pratt Education Center, New Milford, CT (1973-76), and Hillside Outdoor Education Center, Brewster, NY (1977-79). In 1976, John testified before a House subcommittee on behalf of the federal strip mine reclamation bill, and a year later witnessed President Carter's signing of the bill in the White House Rose Garden.
John was an experienced aviation pilot and a competitive hang glider pilot. In 1980, he was a member of the Grandfather Mountain (NC) hang gliding exhibition team, earning the "Order of the Raven" awarded to elite pilots who remained aloft for at least an hour. He was filmmaker, along with Hugh Morton, and subject of the 1980 award-winning documentary "The Hawk and John McNeely," showcasing John and his trained Red Tail Hawk soaring in tandem above Grandfather Mountain. John and the film were featured on many nationally televised programs, such as ABC's Good Morning America and NBC Magazine with David Brinkley.
For over two years John worked as a production associate for the IMAX film "On the Wing," which explores the history and natural history of flight. The film premiered at the Smithsonian's Air and Space Museum and the American Museum of Natural History in June 1986. In addition to training a captive-bred golden eagle for the film, he was sent to Europe, Peru and several places in the US to research locations and facilitate production. He even appears in the scene recreating the Wright brothers' first flight at Kitty Hawk. Unfortunately, John was seriously injured while hang gliding for the film in Carcassonne, France.
In 1987, John's sensitivity to soaring birds earned him a place on the California Condor Recovery Team. His exclusive historic footage of the last wild flights and capture of the last great bird was seen on TV news worldwide and his photos appeared over Associated Press and in Time and Discover Magazines. In 1988, the U.S. Fish and Wildlife Service transferred an imprinted Andean Condor to John, who then pioneered techniques for the condor, named Veedor, to become a free-flying educational ambassador. Schools in many states praised the presentation as the best program they have ever had.
John created many films over the years, including For Spacious Skies (1971), Cloudbase (1977), and footage of ravens for a TV documentary produced by Survival Anglia (1990). In 1988, John became the first person to film many species of birds endemic to Cuba, including the world's smallest bird, the Bee Hummingbird. In the early 1990's, John led expeditions to remote areas of Cuba in search of the presumed extinct Ivory-Billed Woodpecker.
In addition to volunteering countless hours to land trusts and other nonprofit nature organizations and aiding them in acquiring thousands of acres, John professionally assisted land trusts by preparing inventories and management plans for their preserves. Beginning in 1980, John was the preserves manager of the Weantinoge Heritage Land Trust, Connecticut's largest land trust, and was directly involved with the preservation of thousands of acres in northwestern Connecticut. He also served on the board of directors for Sharon Land Trust, Housatonic Audubon Society, and Weantinoge Heritage Land Trust.
John lived for over 25 years at the foot of Red Mountain in White Hollow near Sharon, CT in a 19th-Century cabin he had moved from the Appalachian mountains of North Carolina. After retiring, he eventually moved to Norcross to be closer to family.
John is survived by his brother Jim McNeely and wife JoAnne of Newark, DE; sister Mary Ann Owens and husband Paul of Lilburn, GA; brother Rick and wife Fran of Tucson, AZ; brother Bruce and wife Carol of Bettendorf, IA; and many cousins, nieces and nephews. A private memorial service will be held on Saturday, April 21 at 11 am at the Historic Tapoco Lodge in Robbinsville, NC. A private ceremony to spread his ashes among the ancient tulip poplar trees in Joyce Kilmer Memorial Forest will follow on Sunday morning, April 22 (Earth Day). Memorial donations in honor of John may be made to Weantinoge Heritage Land Trust, Inc., 5 Maple Street, PO Box 821, Kent, CT 06757.
–
Last update: 6 January 2019